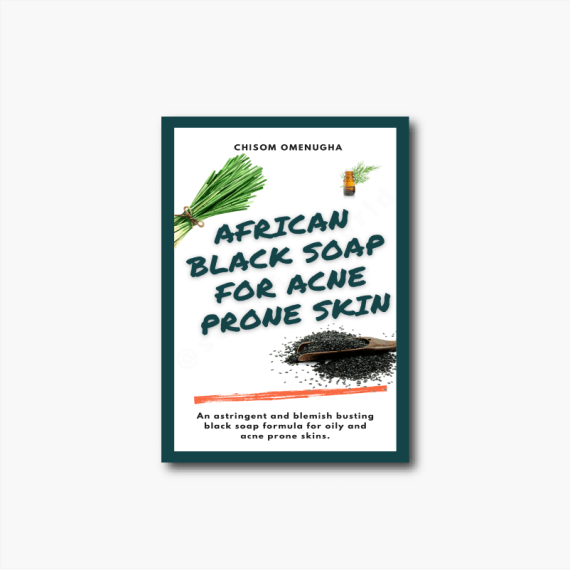 African Black Soap for Acne Prone Skin
A B O U T
This formula contains a blend of black seed known for its antifungal and antibacterial properties, lemongrass essential oil known for its astringent/toning property and a combination of bentonite clay and activated charcoal for deep cleansing. All these work in synergy with salicylic acid (a chemical exfoliant with antibacterial properties which makes it ideal for acne prone skin) to create an ideal wash for oily and acne prone skin.
B E N E F I T S
Prevents build up of dead skin cells through both physical and chemical exfoliation.
Contains ingredients that fights acne by reducing the population of acne causing bacteria
Reduces excess oil and tones the skin.
Suitable for acne prone skin.
I N G R E D I E N T S
Sodium shea butterate, Sodium palmate, Sodium Cocoate (or) Sodium palm kernelate, Glycerin,Water, Propylene glycol, Nigella sativa powder, Bentonite,Charcoal powder, Salicylic acid, Tocopherol, Melaleuca Alternifolia Leaf Oil, Cymbopogon Schoenanthus Oil, Mentha Piperita oil, Diazolidinyl Urea (and) Iodopropynyl Butylcarbamate.
D I R E C T I O N S
Take a small amount of product into your hands. Add water and gently massage over the face in a circular motion for 60-90 seconds. Rinse off thoroughly with warm water.
W H A T   Y O U   G E T
A PDF Formulation Sheet, with Process & Method of Manufacture.