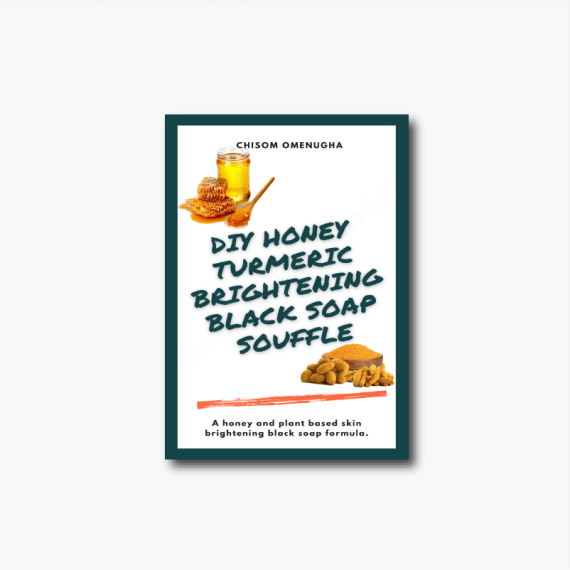 B E N E F I T S
Brightens the skin
Lighens discolorations
I N G R E D I E N T S
African Black Soap, Honey, Glycerin, Turmeric, Lemon Juice, Orange Peel Powder, Unripe Papaya Fruit Powder, Liquid Germall Plus, Sweet Orange Essential Oil, Lemongrass Essential Oil
Sodium shea butterate, Sodium palmate,Sodium Cocoate (or) Sodium palm kernelate,Glycerin, Mel, Curcuma Longa root powder,Carica papaya fruit powder, Citrus Sinensis peel powder, Citrus Lemon Juice, Citrus Sinensis peel oil, Cymbopogon Schoenanthus Oil, Propylene glycol, Diazolidinyl Urea (and) Iodopropynyl Butylcarbamate.
D I R E C T I O N S
Take a small amount of product into your hands. Add water and gently massage over the face in a circular motion for 60-90 seconds,. Rinse off thoroughly with warm water.
W H A T   Y O U   G E T
A PDF Formulation Sheet, with Process & Method of Manufacture.