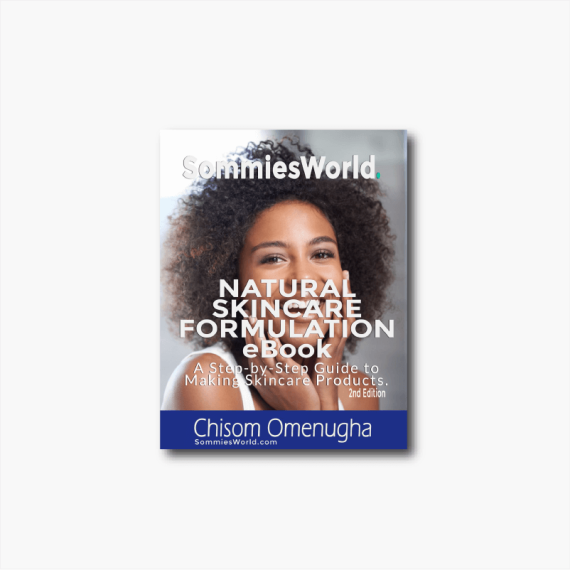 The Natural Formulation eBook introduces you to the world of professional cosmetic formulation.
This eBook goes into details about
Basic Good Manufacturing Practices 
Basic formulation math which is broken down into easy steps to show you how to calculate your formulas and scale up your formulations to any batch size you deem fit.
How to calculate measurements and create PERCENTAGE BASED formulas, professionally.
Different skin types and ingredients that are best suited for them
It is perfect for those who are just starting out and it also contains different beginner friendly formulas of different products like:
Body scrubs, 

Emulsions (lotion and cream),

Face masks, 

Body butter,

Face Toners, 

Face serums etc. 
Which you can practice with, to help you get conversant with various ingredients and methods of formulation.
This eBook is a valuable resource for formulating and creating professional products
Invest in "The Natural" formulation eBook today, perfect for beginner product formulators!