Designing Foaming Facial Cleansers
May 31, 2022
2022-12-21 12:44
Designing Foaming Facial Cleansers
Designing Foaming Facial Cleansers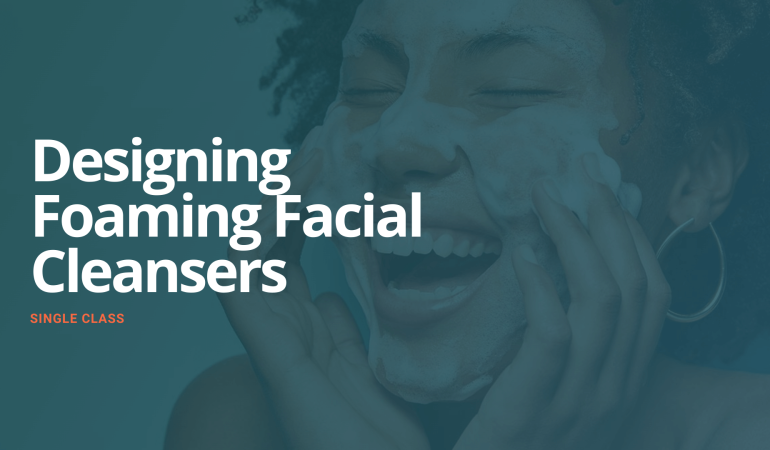 Master the art of designing unique foaming facial cleansers in this masterclass.
The Designing Foaming Facial Cleansers Masterclass teaches you how to create high quality foaming, yet mild cleansers for delicate facial skins.
In this masterclass, you'll Learn 
How to choose and combine the right surfactants to suit a wide array of active ingredients
How to Make the right ingredients selections to suit different skin types and conditions
Different methods of rheology modification to enable you to achieve the right viscosity and thickness for your cleansers. 
How to select the right preservative system to ensure your formulation is adequately preserved.
This masterclass is designed for both the complete beginner and experienced formulator, it will take you from having no knowledge at all, to being able to Design unique foaming cleansers for all skin types. 
CLICK now for The Designing Foaming Facial Cleansers MASTERCLASS Now.
IMPORTANT: Please check your email for details for accessing your course(s) after enrollment.