Hair Care Formulation – Groom Your Fro
March 18, 2022
2022-12-21 12:48
Hair Care Formulation – Groom Your Fro
Hair Care Formulation – Groom Your Fro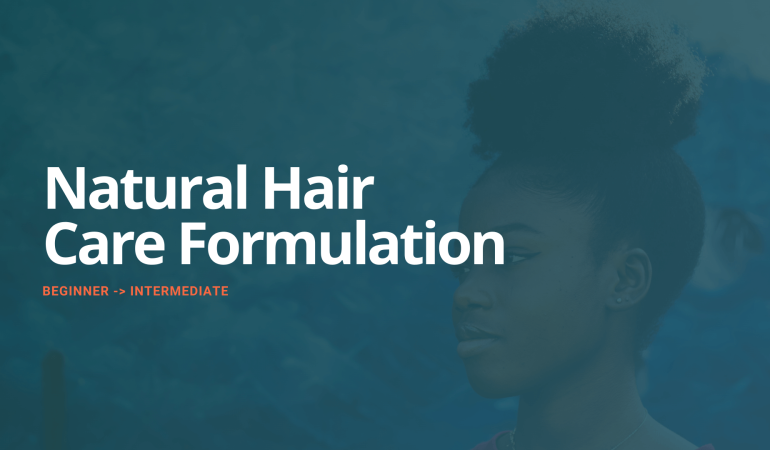 Course Description
Are you passionate about learning how to create hair care products for African hair types? If so, the Groom Your FRO Hair Care class is perfect for you!
This class teaches you how to formulate nourishing high performance products for African hair types.
In this class, you'll
Learn in depth about the science of African hair. 
Discover various classes of ingredients and how they affect African hair.
Learn the various factors that can affect your choice of ingredients and how to select ingredients when formulating for different purposes. 
Learn about herbs and how to incorporate them properly  into your formulations. 
Learn effective preservation techniques.
During this class, you'll learn step by step how to create different types and forms of hair care products (Shampoos, Detangling sprays, masks conditioners, butters etc.) that are suited to different hair types and needs. 
No matter what level you are at, either beginner or intermediate, this class will help you better understand African hair and how to formulate for it effectively.
No science background is necessary! 
Sign up today for Groom Your FRO Hair Care class!
IMPORTANT: Please check your email for details for accessing your course(s) after enrollment.