pH and Its Application in Cosmetic Formulation
May 31, 2022
2022-12-21 12:44
pH and Its Application in Cosmetic Formulation
pH and Its Application in Cosmetic Formulation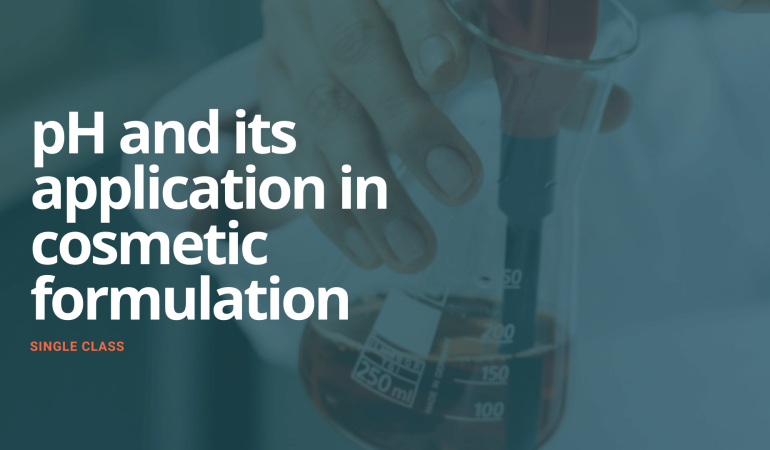 pH is a critical factor in ensuring the overall performance of your cosmetic products!
Did you know that pH has a major effect on the stability, efficacy and safety of your skin care products?
What is pH? How does pH affect stability? 
What role does pH play in your overall formulation? 
Why should you pay special attention to pH when formulating any product containing water?
What are some simple changes you can make to adjust pH in your skin care formulations? 
How do you create buffer solutions to adjust the pH of your skin and hair care products?
Stop making bad skin care decisions. You must pay attention to pH when formulating any product containing water. Knowing and understanding everything about pH and its application to skin and hair care (personal care) formulation is key.
The pH of your skin and hair care products can have a major effect on how they work. 
Too low or too high pH levels can disrupt the skin's or hair's physiological function or render your actives or preservation system useless!
Find out everything you need to know about pH and how to apply it to your personal care formulations, so that they perform as they should.
No more guesswork – you'll go from novice to informed expert!
Whether you're a beauty products influencer, an aesthetician, trichologist, a formulator, or just want to learn more about pH and its impact on the skin and hair, this class is a must.
Learn the importance of pH, how to measure and adjust it, and how to apply it into formulation design & product optimization.
Packed with a ton of useful information, you'll walk away with the knowledge of how to test pH in a lab and adjust it in your formulations. 
Don't be stuck making mistakes all by yourself. Get your questions about pH answered!
The goal of this class is to teach you how to apply your knowledge of pH in order to create stable, safe and high performing skin and hair care products.
You'll learn about the science and role of pH in the efficacy, stability and safety of skin and hair care products.
Through real-world examples of formulations, case studies, and a variety of exercises, you'll learn how to make your own pH-balanced cosmetic product!
The class is easy to follow, covers all you need to know about pH in a simple way that anyone can understand whether or not you have a science background.
Enroll and take this pH masterclass today! Click on the green Add to Cart button.
IMPORTANT: Please check your email for details for accessing your course(s) after enrollment.