Natural Formulation for Uneven Skin Tone
May 31, 2022
2022-12-21 12:45
Natural Formulation for Uneven Skin Tone
Natural Formulation for Uneven Skin Tone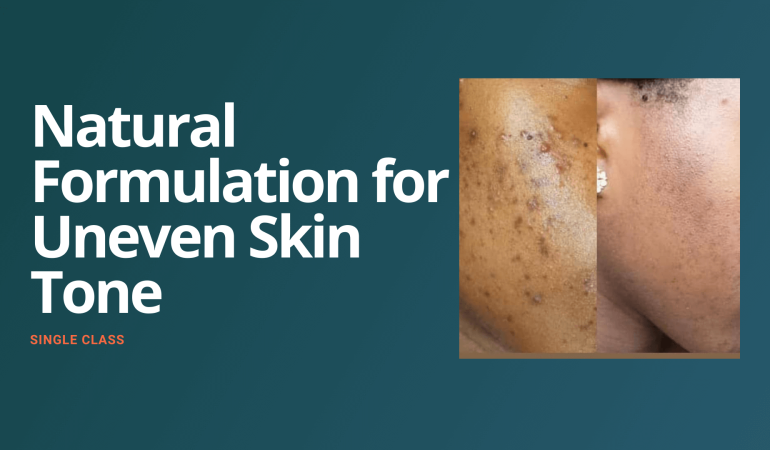 Course Description
Uneven skin tone (Hyperpigmentation) is very common in people of color or melanated skins, and it can be a serious cause for worry and increased self-consciousness.
The course will show you how to create products that are suitable for all skin types, with a focus on formulating to eliminate blemishes, dark spots, as well as discolorations caused by acne, sun damage, hormonal issues etc. while still maintaining your original skin tone.
The Natural formulation for uneven skin tone masterclass will give you the information and knowledge you need to create functional products to help your clients get back their confidence through a healthy and even skin tone!
Join now & take the first step towards achieving a clear complexion today!
IMPORTANT: Please check your email for details for accessing your course(s) after enrollment.